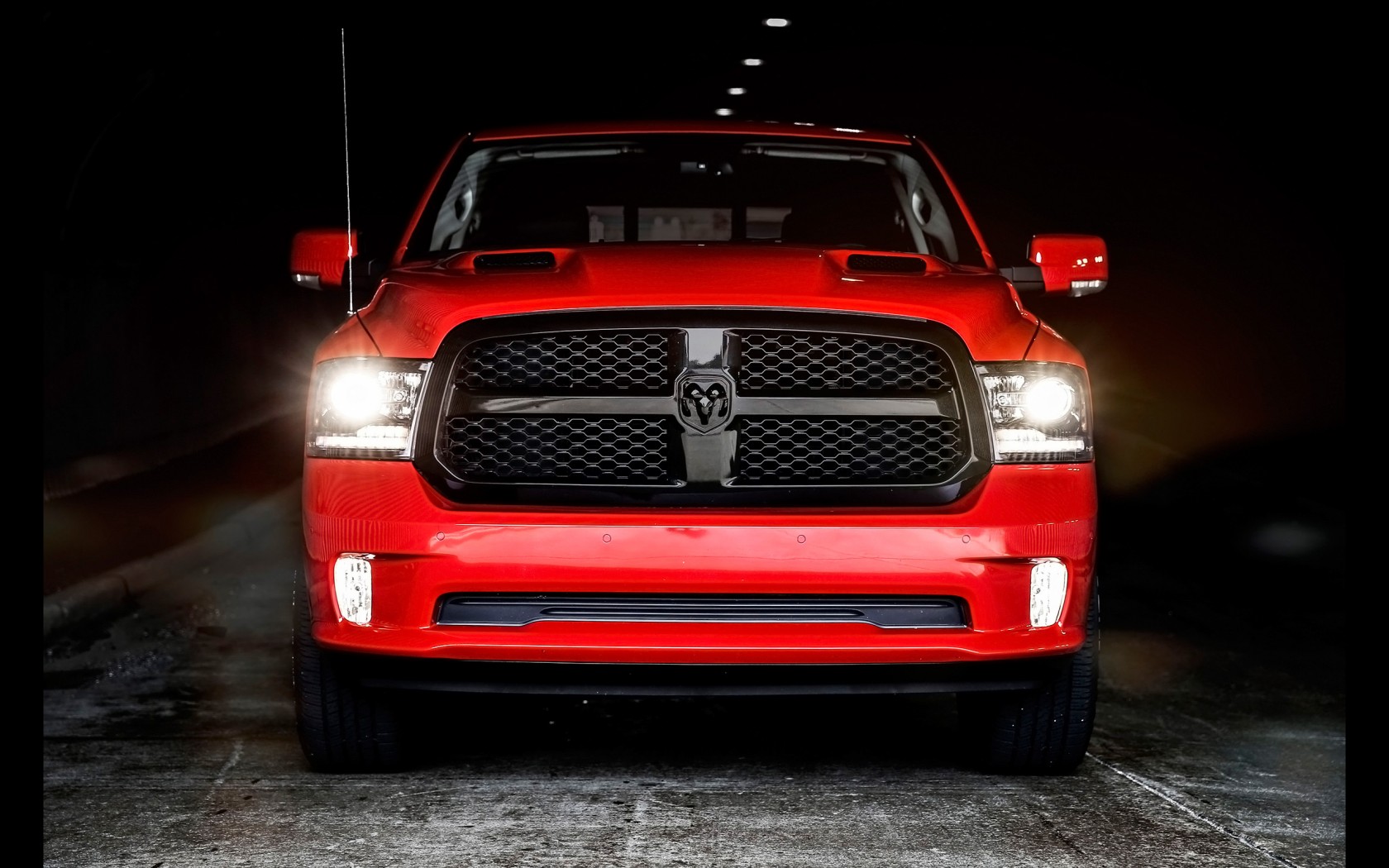 Update: See latest Brightest Headlights rankings.
Having the brightest headlights in your vehicle gives you the peace of mind you want when you are driving down the darkest roads. More time to react, better overall visibility, and enhanced awareness is a great way to protect yourself while you are out on the roads.
That's why we are bringing you the complete buyer's guide to the brightest headlights out there.
Brightest Headlights:
Brightest LED Headlights
Brightest HID Headlights
Brightest Halogen Headlights
Brightest LED Headlights:
These are the most incredible bulbs out there. They are extremely bright with your choice of colors: white, yellow, blue or purple. That light gets focused into a tight pattern to give you excellent vision both vertically down the road and horizontally out to the sides for the best vision in the game – but that's not all.
These LED headlights fit right into the factory bulb housing, making installation easy with a simple plug and play installation. No cutting or splicing. Simply plug them into your factory bulb connector and be on your way.
For cooling, they use high quality micro fans. Even in the most extreme conditions, the fans will work. That is the kind of dependability that you have to have when it comes to your driving safety – and XenonPro is even willing to put their money where their mouth is with a lifetime warranty and free replacements.
There isn't a better all-around package out there today which is why our top recommendation is this XenonPro LED Headlight Kit.
If you're looking for another option, HIKARI has you covered. They use Top CREE XHP50 LEDs to get the absolute best in headlight power and clarity that you could possibly ask for. In fact, the XHP50 doubles the output of the next best single-die LED out there in the XLamp XM-L2 LED.
And it does this without even drawing as much power from your vehicle. It also has the ability to last longer at higher temperatures – even though it won't need to due to the state of the art cooling fans in the package.
These bulbs are great for use in normal light modes and fog lighting situations. But the best thing about these bulbs is the service. HIKARI takes their customer service very seriously and can get you replacements for bulbs that are under warranty in as little as 2 days.
The track record on these bulbs is exquisite so you probably won't need their customer service, anyway, but it's a great safety net. All told, the HIKRI LED Headlight Bulbs Conversion Kit is a stellar choice for getting great light for any car or truck.
Brightest HID Headlights:
The brightest HID (high-intensity discharge) lights are in the Kensun HID Conversion Kit. #1 in customer service as well as quality, you can trust a buy from Kensun. These particular bulbs are extremely simple and are as simple to install as plugging in a regular lamp in your house.
The kit includes everything you need from 100% everything –proof 55 Watt ballasts to a smart aluminum carry-case to mounting brackets to the actual 9006 ultra-high performance HID Xenon bulbs themselves. Kensun has bulbs in a variety of colors like pink green, several hues of blues, and a few different whites – but we recommend that classic 6000K Bright White option for the clearest views.
You'll love the way these bulbs put out fantastic light without the heat or crazy energy draw from your vehicle. In actuality, these bulbs only require 3 amps when they are on, meaning as much as 80% less power draw from your ride.
The bulbs will never fatigue or lose their color while you're driving so you can expect perfect vision every time. Get a pair of safe, dependable, and long-lasting Kensun HIDs and you won't be sorry.
Another great option when you are trying to find the brightest HID headlights is this bulb kit from Innovited. They have a big range of colors with a bunch of different blues, pinks, purples, yellows, and – of course – whites. And you know we're going to recommend that prefect 6000k for the most enhanced visibility.
The wattage with these bulbs is an easy 55W and the voltage is a great 12V. That means that your vehicle won't be having to put too much energy into your headlights and can keep running strong.
As far as temperature, you'll see 40 to 105 degrees during operation and a lifetime usability of over 5,500 hours. Yes, folks, that's 5,500 hours of driving through the night as if you sun was up at high noon. That's 5,500 hours of vastly increased visibility – meaning vastly increased safety.
The kit itself includes everything you need to get the bulbs set up with two 55W AC ballasts and 2 55W HID bulbs. As if all of this wasn't enough, though, everything in the kit comes with Innovited's excellent warranty plan.
Top of the line HID lighting can change the way you drive and these Innovited bulbs are just what you need.
Brightest Halogen Headlights:
Looking to stick with good old fashioned halogen but still want awesome visibility compared to your stock bulbs? Look no further than the Philips X-tremeVision bulbs.
In the halogen headlight category, these are going to be the absolute brightest headlights that you can find. They will get you up to 100% more light out in front of your ride compared to a stock halogen bulb. Yes, that's twice as good visibility for the folks at home keeping score.
These are the maximum output lighting option as far as halogen lights go and they are awesome for driving in any situation, whether it be a rural road or a poorly lit street around town.
These DOT compliant bulbs come with the original equipment quality seal so you can sleep soundly at night knowing that you are getting the best performance humanly available for your vehicle.
We recommend that you always replace your bulbs at the same time so that you get new, brighter vision on both sides of your vehicle, especially if you are replacing a stock halogen bulb! Sure, you will notice the difference between the two bulbs but they will be uneven.
So, for the halogen category, go with these Philips bulbs and start watching the road like a hawk.
PIAA has an interesting offer for if you want to up your visibility – and safety – while driving at night with some new halogen lights, too. Their headlights are plenty bright with their white coloring that vastly improves on any stock halogen lights that you may see.
They also have the added benefit of reaching out way further in front of your vehicle because of their dual band coating. And just because you are using halogen lights doesn't mean that you need to give up bulb durability.
These bulbs are made of heat resistant quarts so you know they are going to have some serious life to last you through a solid chunk of time.
To top it all off, PIAA has a proprietary gas mixture that gives their bulbs best in class output that beats the competition easily. Not only would you be getting hugely advanced visibility compared to stock halogen headlights but you would also be seeing an upgrade from any other halogen bulb package.
Reviewers say these bulbs put others to shame and we believe it looking at the specs on this product. For more than a few reasons, we highly recommend these PIAA headlights to get you where you're going safely through the thick of the night.
Headlight Buyers Guide
Just in case you're new to the aftermarket headlights game (or you need a refresher course), we've got the best headlight buyers guide right here. We realize the information above may not be useful if you're not sure what any of it means so prepare to get informed – and see the light.
LED vs HID vs Halogen Headlights. Which is Best?
The three major types of headlights are all different ways of getting the same thing done. As you'll see they all have their pros and cons but you should definitely be able to find a pair that is right for you.
LED headlights are the newest to the scene. They use small diodes with an electric current running through them to burst out bright light. They don't need much power to run which is awesome. But they run really hot so you have to be wary of them overheating and breaking. When they go out, they could also affect other electronics. On the plus side, they are great because they only shoot out light in one direction, making them a great headlight option.
HID headlights use xenon to create their light. The bulbs excite the xenon which passes out light, producing your new friendly glow. They create super bright light and don't make too much heat, a clear positive for this bulb type. However, they do require a big burst of power when they first come on which may deter you from wanting to use them. Overall, they have a way better lifespan than the competition and don't produce much heat so they may be right for you.
Halogen headlights are the ones we all know and love. They're the bulbs that come in most cars as the stock option. They use heated tungsten to produce their shine much like the average light bulb. They do produce some decent heat and they aren't exactly the brightest but they are cheap, easy to replace, and will last you awhile.
What to Look for When Buying Headlights
So what should you make sure you get out of your headlights?
Well, first and foremost, we definitely recommend getting 6000k headlights for everyone. 6000k headlights make the daytime look like the night. They don't call them Bright White lights for nothing. This wavelength of light also has the best range so you'll be able to see better, too.
After that, things really are up to you as to what you prefer in your lighting. Halogen headlights are familiar and cheap, HID lights tend to work great but can often have a blue tinge to them, and LED headlights work wonders but require some good cooling.
All in all, you have to make the best choice for you in your headlighting – but make sure it came from this page so you know you're getting the best of the best.
Things to Avoid When Buying Headlights
As far as some pitfalls to watch out for, this is where things get a little preferential.
In the same way that you want to get headlights that you prefer, you'll want to stay away from things you don't.
If you don't like the blue hue that HIDs get, stay away from them.
If you don't believe in the cooling systems of LEDs to be reliable, maybe go with something else.
The only thing we can say for certain is that you will want to avoid getting headlights that don't fit your ride.
Conclusion
All told, there is one thing that we recommend most when it comes to getting the brightest headlights: Get them. Figure out if you like halogen, HID, or LED most and get yourself a pair.
What could be more important than your safety when you are driving? Because that is what's at stake when it comes to getting the appropriate headlights. If you opt not to upgrade your vision, you may end up in a very, very poor situation that you, otherwise, could have avoided.
Install a set of headlights from this list and start feeling the security that you should driving deep into the night.
Images: Amazon, WallpaperSite