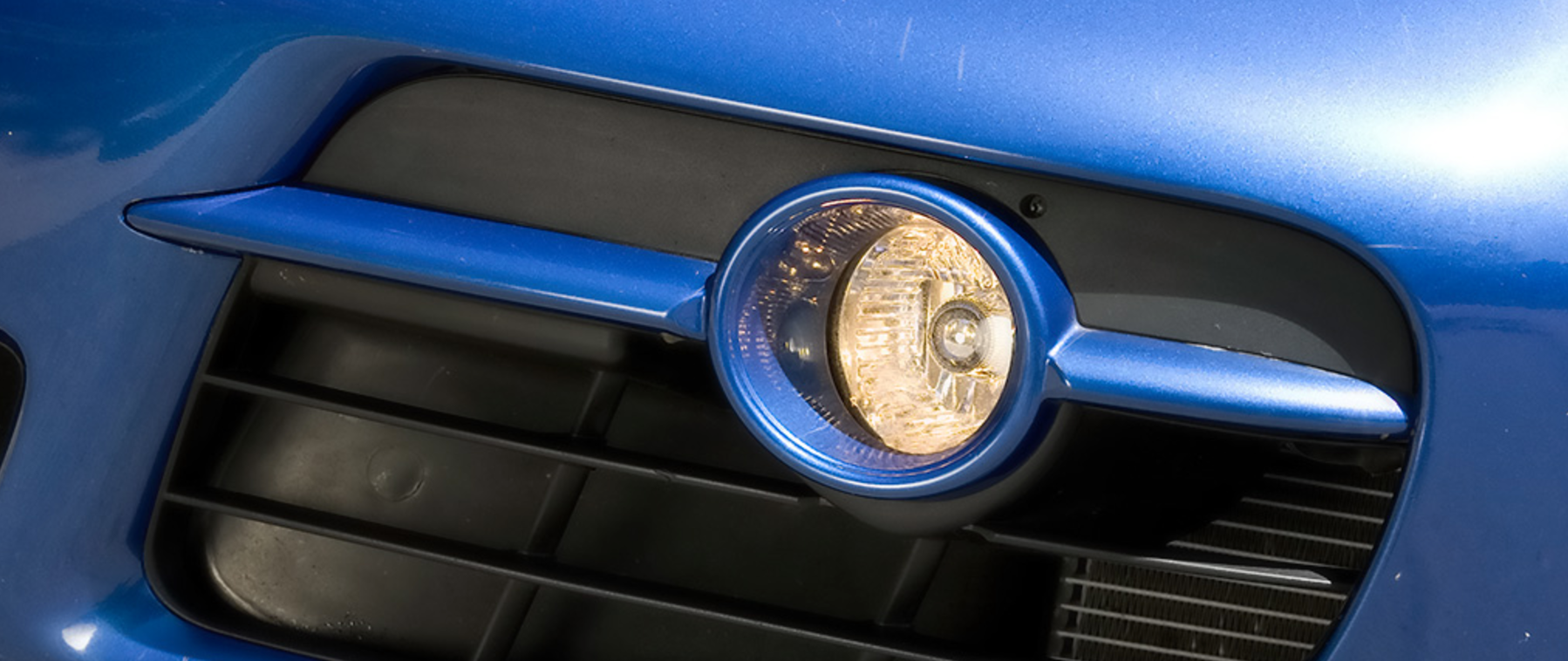 You may not use your fog lights that often, but having a decent set installed can be a major safety factor, especially for those living in areas with seasonal fog. Many people give little thought to their fog lights, so it's difficult to decide on what makes the best fog light. Fortunately, you found us, so let us guide you through it.
6 Best Fog Lights for 2017:
Much like a low-beam, a fog light also has a cut-off level. Fog lights are designed to provide a wide beam of light low down on your car. They're usually mounted below your headlights, and you gain the most from them when traveling slowly, allowing you to see the edge of the road. The cut-off is usually determined by the fog light's housing, allowing for a simple bulb replacement. It is important however that a replacement bulbs' geometry matches the original to ensure oncoming traffic is not blinded due to their installation.
Although fog lights have a very specific application, in practice there is no legal requirement to have fog lights installed on your car. In fact, you'll find that many people choose to have fog lights installed for their aesthetic appeal.
Topping our 2017 list of best fog lights, is Kensun's HID offering. Kensun have been in the business for nearly a decade, and put a lot of effort into building a good reputation. This has stood them in good stead as they've moved into the LED space, but their HID bulbs are still considered top notch.
These fog lights are HID bulbs, intended for a conventional halogen light fixture. As such they require some extra electronics. These take the form of a small ballast. Kensun have made installation as simple as possible though, with everything connecting with basic plug connectors.
HID bulbs offer a brighter light than conventional halogen bulbs for the same power requirement, and have far longer lifespans as well. Halogen light bulbs are also typically relatively yellow in color, whereas HIDs offer a whiter light, with options for blues, yellows, green and pink. Not all of those suitable for the road of course.
Users report very few issues with the Kensun bulbs. Some have mentioned early failure, but these will be covered by the warranty. Everyone else is extremely impressed by how bright the lights are, especially considering how easy the bulbs are to install, and the reasonable price.
If you're only using these bulbs when there's fog, you can expect them to last the life of your car. If you're more prone to using them, you can still expect several years of use before requiring replacement. All the time with the steady bright light of the HID bulb.
Next up in our list sees the entry of the LED. Gaining more and more popularity every year, LED replacement bulbs have been available for at least three years. And every year the products get better, brighter and more dependable. LEDs are specifically suitable for fog lights though.
Available in a range of colors, LED's lifespans are in the order of tens of thousands of hours, and are extremely durable, with no mechanical parts, and generally being strongly resistant to thermal shock. Important for lights located near to the ground, which are liable to be splashed with water.
Fog lights are also generally a bit dimmer than your headlights. LED headlights require heatsinks and cooling fans to keep them running, but the lower power consumption of fog lights means that these aren't necessary for LED light bulbs serving this function. Likewise, there is no need for the supporting driver electronics, making installation even simpler than usual.
JDM Astar have been producing LED lights for the automotive sector for a number of years, and their bulbs receive good ratings in general. A Californian based company, they take pride in their customer service, and it shows with their product ratings.
Our only real concern with LEDs is the potential for the point at which light is emitted to be slightly off compared to the stock halogens. LEDs are specifically susceptible for an offset due to the single point of light distribution, resulting in an incorrect cut-off within the housing.
JDM Astar seemed to have gotten the design spot on though, and offer a halogen to LED comparison within their product guide, demonstrating the matching light projection. This is backed up by numerous 5-star ratings and minimal complaints. At just under $30 for a set, there's no reason to avoid these light bulbs.
Calais are a Chinese based LED manufacturer with worldwide distribution. They don't only produce LED bulbs for retro fitment of halogen light fittings, but also sell replacement LED components for cars that are produced with stock LED lights. Calais offer one of the widest selection of LED lighting products, including reverse, brake, and license plate lights.
With headquarters in Hong Kong, Calais have been producing and developing LED technology for over 10 years, specifically for cars. Their products are certified from an electronics perspective, and many are CAN-Bus compatible, although this specific product may require a load resistor for certain European based CAN-Bus systems.
One thing different about these LED light bulbs is that they opted to have them emit a traditional 'selective yellow' color. Permitted under SAE regulations, selective yellow was popular throughout Europe based on research into how the eye perceived different wavelengths, particularly in bad weather. Some people view this as speculative, and popularity for the color has decreased. No longer allowed for headlights, selective yellow is still commonly seen in use with fog lights.
Calais have also included a small hex key wrench with the set, which allows you to adjust the beam angle of the bulbs. Useful for those concerned about the level of light cast by their fog lights. These bulbs are as easy to install as a conventional halogen, and are also fan and driver free.
At only $22, these are the cheapest LED fog lights on our list, and they're only marginally more expensive than the cheapest halogen. The bulbs come highly rated from customers, with only a few complaints about the bulbs not being particularly bright. The general consensus though is far more positive, with people being impressed by the color and price.
Perhaps not having quite the same reputation of some of its competitors. Alla Lighting still manage some impressive customer feedback scores. They have been working hard on their reputation though as a California based, online retail outlet.
They offer many of the promises of their competitors, with neatly made, bright LED lights with a 1 year warranty, and 50,000-hour lifespan promise. This LED light bulb features American CREE LEDs, in a very similar design to the earlier reviewed JDM Astar product. In fact, at a glance the individual light bulbs look identical. They have a matching $30 price tag as well.
That being said the light bulbs offer you everything you could want out of a fog light. Bright, dependable and long lasting. The price is reasonable on the scale for LED light bulbs, and the product manages a respectable 4-star customer rating.
Customers are happy with the color of the light bulbs, how bright they are and also the easy installation. Much like the other LED fog lights, these bulbs require no extra circuitry in the form of drivers, nor additional fan cooling. A solid product, with not much to lose.
Not to be left in the dark, halogen bulbs are still very common and popular. The original light bulb, it's what is installed as stock in the vast majority of new cars. Seen as low-cost and nothing fancy, what you see is what you get.
Optilux is a brand of HELLA light bulbs, a large, German based, international automotive company, producing products for a number of manufacturers. Their products are well made and reliable, backed by a trusted name.
The Optilux yellow bulbs are designed to improve visibility in extreme conditions. There's no risk with a halogen replacement. The bulbs will fit, and will function as expected. Although these bulbs would probably qualify for SAE/DOT approval, they are advertised for off-road use only.
The light bulbs receive a 4.2-star rating from customers. High praise in the halogen light bulb area, where product reputations are often plagued by low reliability and lifespan complaints. The only complaint that these bulbs have however, relates to their brightness, but as expected of the brand, complaints in general are minimal. Instead reviews are focused on the impressive color and improvement of visibility they've noted when using the light bulbs.
Although they are unlikely to last as long as an HID or LED light bulb, the Optilux product is the cheapest on our list of best fog lights for 2017, and if you're using them as fog lights only, you can expect several years of use at least. Yellow lights may not appear as bright as high temperature white light bulbs, but they still offer impressive visibility in inclement weather conditions.
Rounding up our list of top fog lights for today is another set of halogen light bulbs, this time from Sylvania. Falling under another German brand, Osram, Sylvania is as well known throughout the US, as Osram is in the rest of the world. A good reputation and an OE manufacturer, products by Sylvania are highly regarded for their bright light.
The Sylvania zXe products are designed to imitate the light color expected from HID light bulbs. Halogen light bulbs usually sit around 3,500K, mostly emitting yellow light, whereas the bright white, often with a blue tinge, that HID light bulbs made popular, offer a great deal of appeal. Now you can have this look in your fog lights.
But the look comes at a price. At $42, these are the most expensive light bulbs on our list, outpricing even the LED sets, which most people associate with high cost. What you do get for that money though is an SAE/DOT approved light bulb, white light, and guaranteed fitment.
With a 4.0-star customer review rating you shouldn't have any concerns. These bulbs won't last as long as LED or HID light bulbs, but for occasional use you shouldn't have any problems. Most of the customers complimented the bulb on its color, which comes close to matching a true HID light bulb. Although only number six on our list of light bulbs, it's still one of the best you can buy, especially in the halogen market.
Conclusion
This concludes our list of the best fog lights for 2017. We've covered all the different technologies, told you what we think, and now it's up to you. While the lone HID product makes it to the top of our list, you won't be sorry when picking any of the other products, especially if a set of yellow LEDs now appeals to you.
Fog lights come in many different forms, and you've see that diversity in our list. If you had a preference for a certain technology previously, maybe we've said something to make you consider trying something new. Regardless of your final decision, we hope we've been able to help you make a more informed one.