Every year new products get unleashed onto the headlight bulb market, making the decision of what to put in your car ever more complex. This is one of the headlight bulb reviews in which we dig a bit into some of the top contenders, look through the different technologies and try and help you pick the right one.
Headlight Bulb Reviews: Expert Comparison:
Best LED Headlight Bulb Reviews:
#1 – OPT7 LED Headlight Kit
#2 – JDM Astar G1 LED Headlight Kit
Best HID Headlights:
#1 – Kensun HID Conversion Kit
#2 – Innovited HID Conversion Kit
Best Halogen Headlights:
#1 – Sylvania Silverstar Ultra
#2 – Philips X-Treme Vision
To help with the comparison, we've focused only on the H11 format of the light bulb. This way, price, and other factors can be directly compared to the products. H11 bulbs are most often found in fog lights but are also used as a low-beam in some cars.
Whenever picking a headlight, there are a few factors that you should consider. Firstly, make sure the bulb you buy is the correct size for your car and application. Most manufacturers offer a system to determine this. You can also remove the bulb in your car and read its markings. Secondly, make sure it's going to fit. Especially with HID and LED bulbs, which are non-conventional sizes and have extra electronics. Have a look beforehand at the product you're buying and where it will be installed.
Other factors such as brightness, color, warranty, etc., are all up to you. While they will affect your experience with the headlight bulbs, they won't affect whether they're suitable for your car or not.
As with any product you purchase for your car, always be aware of the regulations regarding replacement parts. Take specific care when purchasing a product different from the one you have installed. Bulbs with color temperatures beyond the yellow-white spectrum will also make you a sure target for law enforcement.
Best LED Headlights
The LED market continues to grow day by day. Two of the leading products are the Opt7 LED headlight bulbs, and the JDM ASTAR G1 LED headlights. Both products are marketed as plug-in replacements for conventional halogen bulbs.

Opt7 established themselves over 20 years, operating from a small garage in California. In 2006 they placed their focus on headlights. Their developments in the HID ballast arena made them market leaders, and they've used that as a jumping board to continue on to great things.
Their FluxBeam LED headlights have been best-sellers for over a year, featuring great customer reviews and an average 4.3-star rating. The Opt7 LED headlights to have the following specifications:
Brightness: 3,500 lumens per bulb (30W)
Color: Cool White – 6,000K
LED: Cree LEDs
Ingress Protection: IP67
Lifespan: 50,000 hours
Warranty: 2 years
Although a bit pricey, they come with the required electronics to communicate with a CAN bus-enabled vehicle, packaged into their micro-designed Redline ASIC-X LED control driver. The bulb design also includes their Arc Beam lens technology which ensures the perfect beam form without dark spots.
LED circuitry gets warm when the lights are on as such, Opt7 puts a lot of focus on its cooling system. The base of the LED bulb features a cold-pressed aluminum heat sink and a dual-speed TurboCool fan to keep the LED burning for longer.
Those complaints that the Opt7 LED headlight bulbs did receive relate to users' opinions on the spread of the light. The complaints state that the lights are bright but that they don't shine that far down the road. In some instances, the customers do allow that the problem might be with their car's housing and not the lights themselves. It should also be noted that the number of these complaints is less than 5% of all reviews.
Customer Images: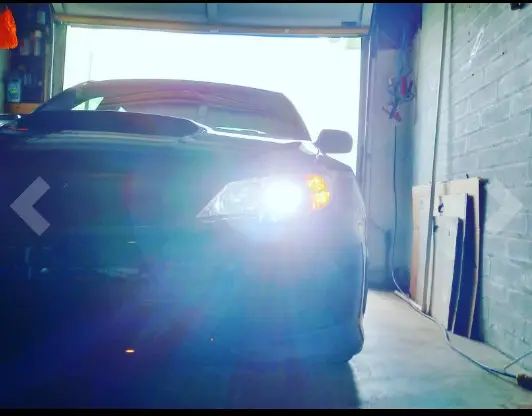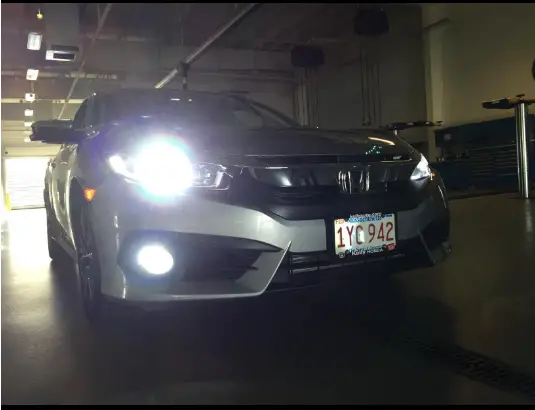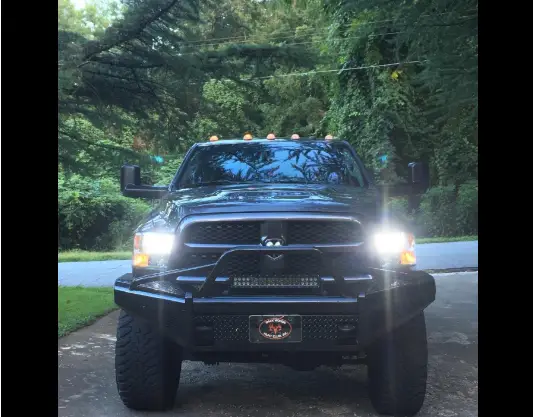 JDM Astar is also a California-based company, with offices in the City of Industry. While they haven't been around quite as long as Opt7, they are well established and offer a wide variety of products, constantly updating their catalog. Where Opt7 goes for simplicity, offering one headlight product, JDM Astar offers a range of LED headlight bulbs, catering to every price point. Their goal is to provide their customers with the best experience and the highest level of satisfaction.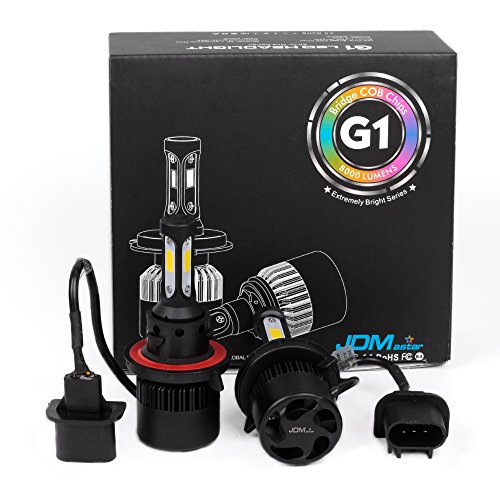 The G1 LED is a new product in their line-up, having been released at the beginning of August this year, alongside their G2 set. These are entry-level products, coming in much cheaper than their 8th Generation, older brother, which costs $100.
The G1 LED has the following specifications:
Brightness: 4,000 lumens per bulb (36W)
Color: Xenon White – 6,500K
LED: COB LED
Ingress Protection: IP65
Lifespan: 20,000 hours
Warranty: 1 year
Because this product is so new, it's difficult to get any kind of product review. When we look at the comparable JDM Astar 7th generation reviews though, it is fairly reassuring. With an overall 4.6 star rating, it has one of the highest customer feedback ratings in the category.
Although this product comes in at half the price of the Opt7 headlights, it should be noted that it does not include any kind of electronics to support integration with cars that make use of CAN bus communication. Their product data states that the LED driver is self-contained in the bulb, but a lack of CAN bus integration means that in certain cars, one will still experience warning lights on one's dashboard, the flickering of the lights, or complete failure to light up.
If your car doesn't make use of a CAN bus, though, then the JDM Astar is definitely a product to test out. At half the price of the Opt7, it's hard to pass up. The JDM Astar also features an integrated heatsink and cooling fan, sure to provide a healthy life.
Customer Images: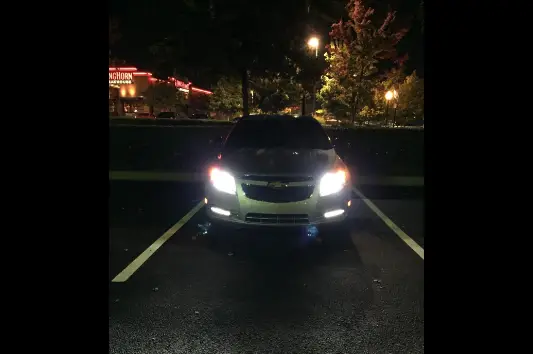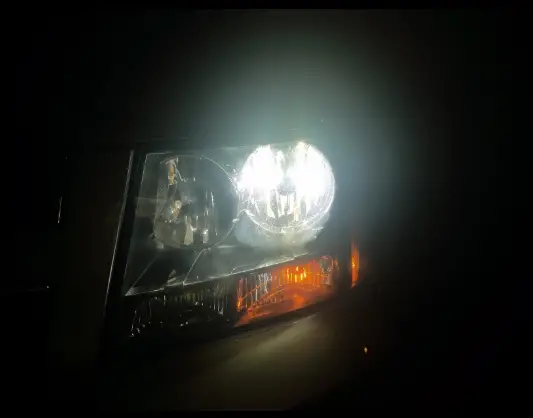 Best HID Headlights
If you're a bit nervous to hop on the LED train just yet, maybe you'd be more comfortable with a set of HIDs. The Kensun HID Conversion Kit and Innovited AC HID Xenon Conversion Kit both offer everything you need to get started.
A noticeable difference between these and the LEDs is the vast selection of colors you can choose from. While LEDs do come in a variety of colors, the range is not as wide as with HIDs, and purchasing options are more limited. For HIDs you can choose from the normal selection of 3,000K – 12,000K color temperatures, or opt for something more extreme like a green or pink light. HIDs have been around longer than LEDs since the early 1990s and, as such, are more common and more refined.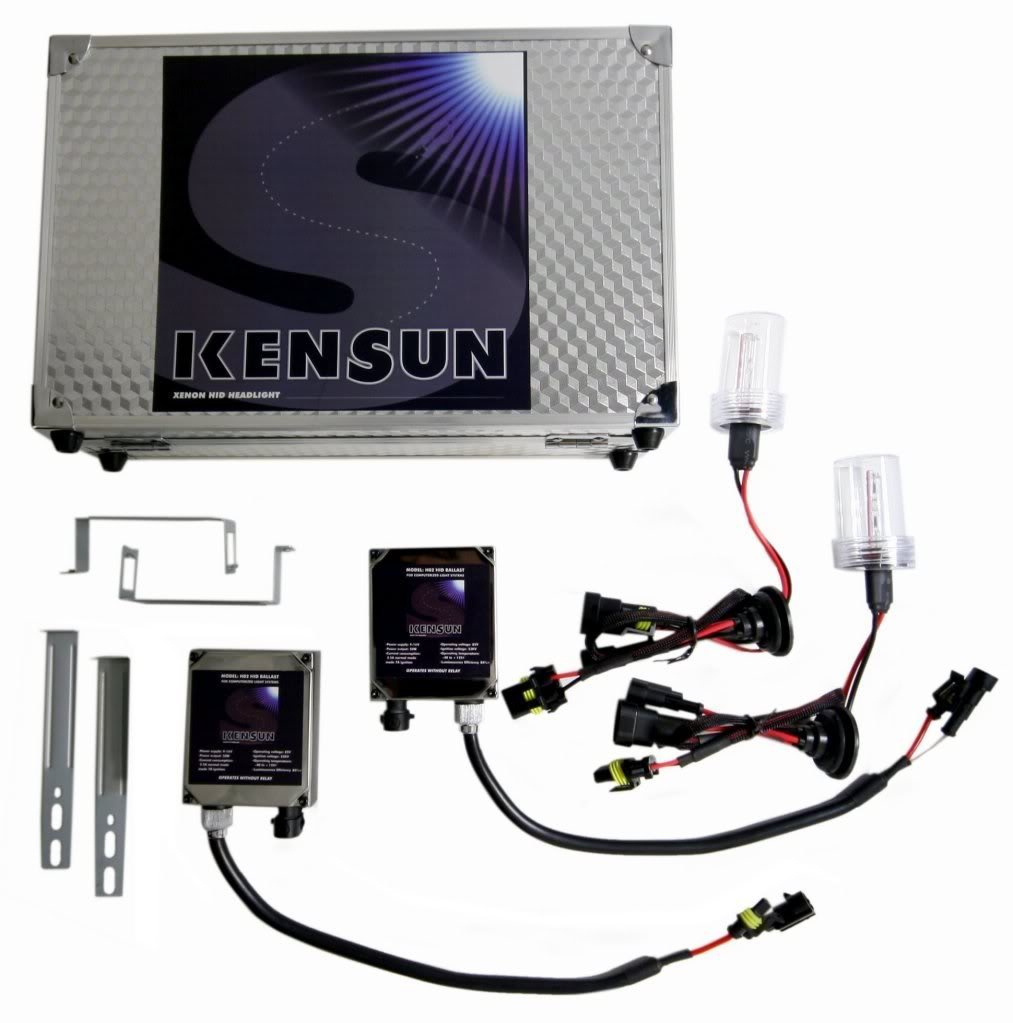 The Kensun HID conversion kit is one of the most popular products on the market and has been for some time. Although not a local company, they do have local offices from which they run their support division, something which customers agree is top-notch. The bulbs themselves offer super-bright performance, with premium ballasts and are characterized as follows:
Brightness: 35W per bulb
Lifespan: 10 times longer than halogen (est. 4,000+ hours)
Warranty: 2 years
The Kensun is presented in a neat aluminum carry case and is supplied with mounting brackets for its ballast. The Kensun receives rave reviews from customers, complimenting its color and brightness as well as ease of installation. The few complaints it does receive relate to malfunctions of the lights, most of which would be covered by their warranty.
Customer Images: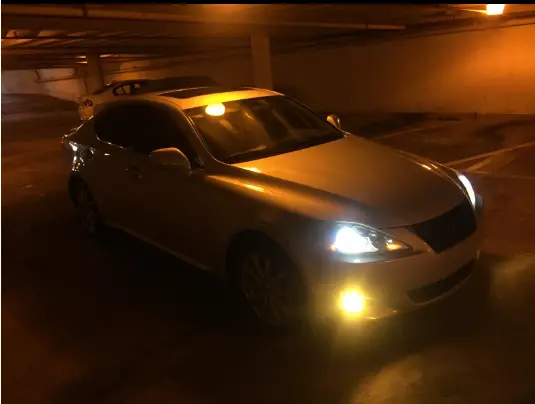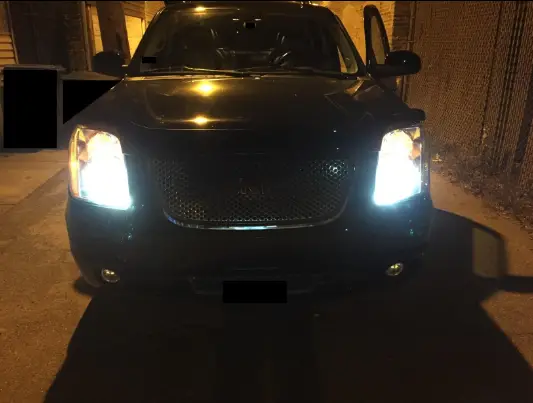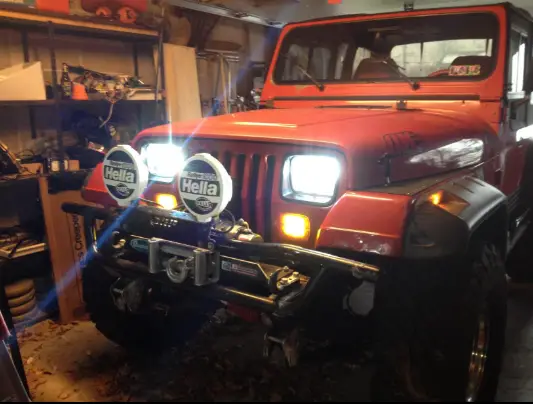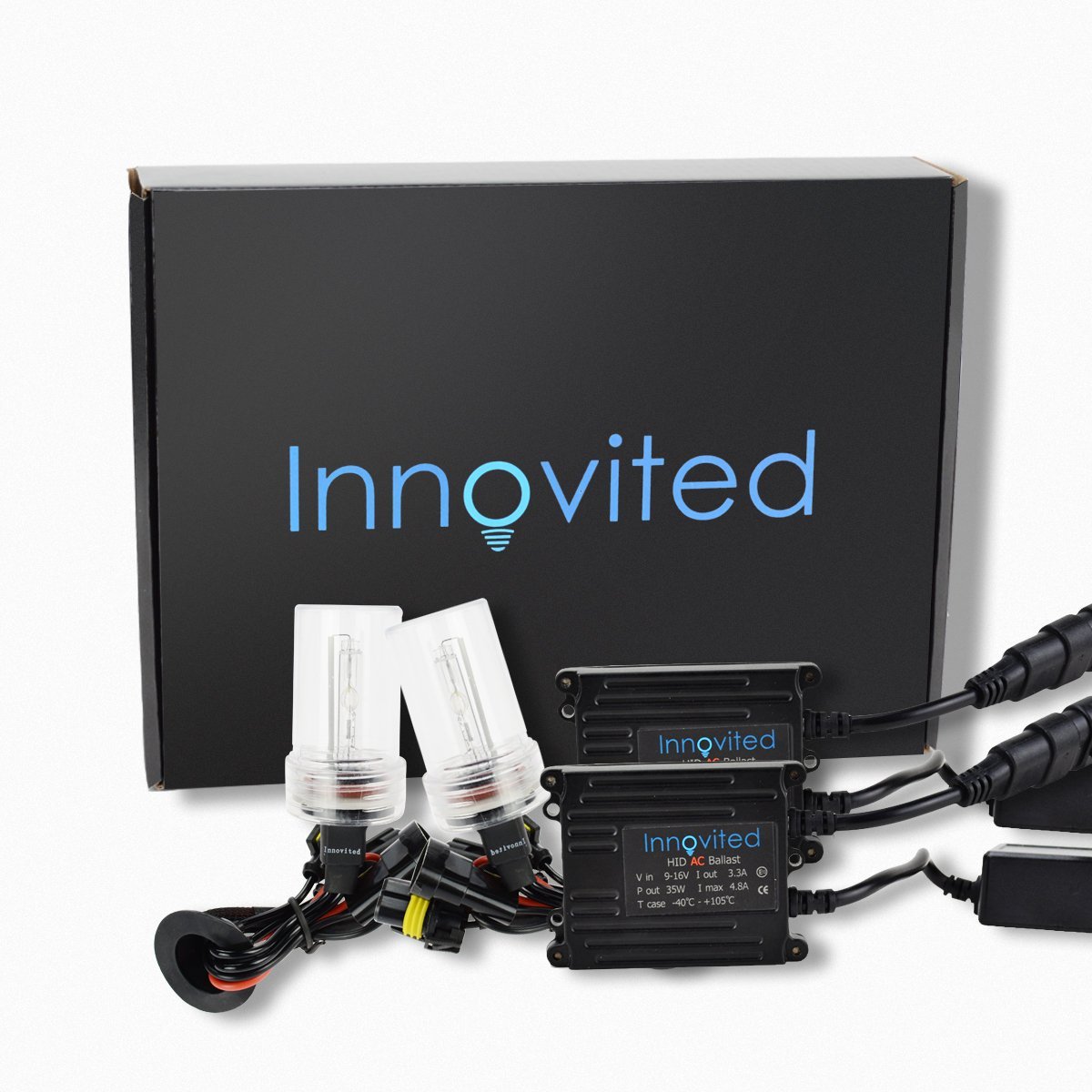 Innovited isn't as established a company as Kensun but still manages to offer a solid product with good market penetration. The Innovited AC HID Xenon Conversion Kit comes in a bit cheaper than the Kensun but presents very similar specifications:
Brightness: 35W per bulb
Lifespan: 5,500 hours
Warranty: 2 years
The Innovited pack markets itself as the best HID kit on the market, at the lowest price. It offers a high-quality kit whose light promotes safer nighttime driving while being 35% more efficient than comparable halogen bulbs.
Customers are impressed by the quality and results they receive from this kit when compared to the price they paid. They enjoy the color the bulbs emit and the easy installation. The kit has received some negative reviews, though, relating to malfunctions and poor customer support (less than 5% of reviewers).
Customer Image: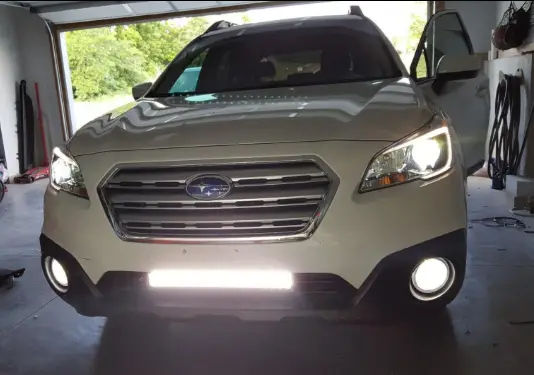 Both products are designed to be plug 'n play, with inline ballasts provided. Besides their price, there is very little to differentiate these products. Their ballasts are weatherproof and they both have 4.3-star average customer review ratings. Kensun perhaps has better after-sales support. Unless you have a specific reason to go for the Kensuns, the slightly newer (to the market) Innovited kit offers promising results.
Best Halogen Headlights
Last in today's headlight review are two offerings in the high-performance halogen light bulb market. While high-performance halogens are known to not last as long as standard halogen bulbs, the advantages they offer in terms of lighting ability make them a worthy investment.
Most manufacturers offer at least a 1-year warranty, with bulbs lasting between 18 and 24 months. By that stage, even if you were using standard halogens, you should be replacing them due to dimming.
Although there is a lot to be said for LED and HID bulbs, halogen light bulbs are still the predominant light type fitted to new cars. Even when replacing light bulbs in one's car, halogens are purchased more often than any other type of light bulb. The biggest contributor to this is cost, although some of the high-performance bulbs do come close to the price of a replacement HID kit.
Another contributing factor is the ease of installation. HID and LED kit manufacturers try to make the installation of their products as easy as possible, but it's hard to beat the simplicity of replacing a bulb with an identical product. There are no ballasts or drivers to worry about, and it's easy to go to a hardware shop and ask them for an exact replacement of what you have.
And so people often get sold upon high-performance halogens such as the Sylvania SilverStar Ultra. The Ultra tops out Sylvania's SilverStar halogen range, offering their brightest light which provides the most clarity and down the road viewing.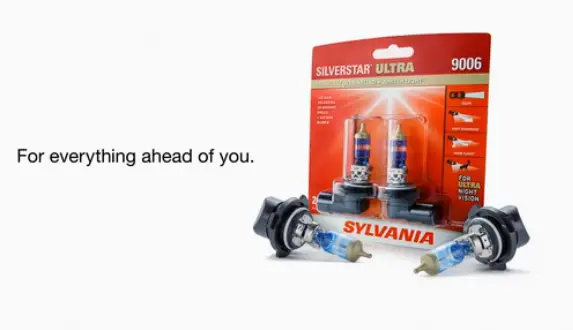 Brightness: 55W per bulb
Colour: 4,100K
Lifespan: 200 hours
Warranty: 1 year
Sylvania is owned by one of the world's leading lighting brands Osram. They are an original equipment manufacturer (OEM) with almost a hundred years of lighting experience. This quality and performance are certainly evident in their products.
While most customers rated this bulb highly for its brightness, it only achieves 3.0 stars from reviews. The biggest problem seems to come from an extremely short lifespan with multiple customers (23% of reviewers) complaining about their bulbs lasting less than a year under normal use.
Another big international name in lighting is Philips. Founded in 1891, they had the highest turnover amongst lighting manufacturers in the world in 2013. The Philips X-tremeVision tops out their halogen light bulb range, offering double the beam performance of their standard halogen bulb.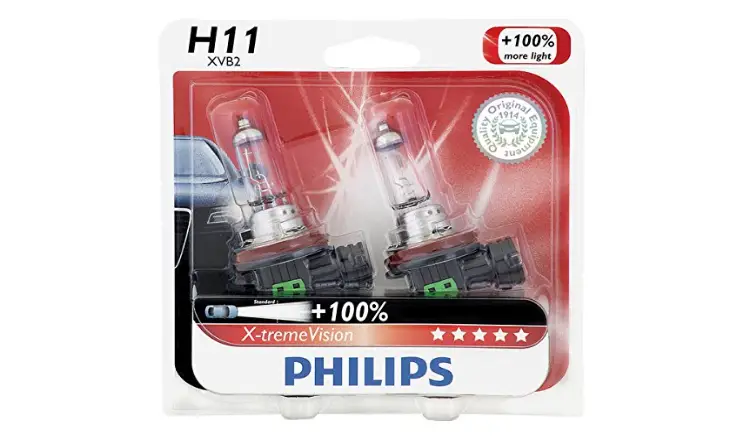 Brightness: 55W per bulb
Colour: 3, 400K
Lifespan: 320 hours
Warranty: 1 year
Price: $33.55
Philips is also an OEM and markets this product by praising its excellent night-time abilities, especially for rural or dimly lit areas. From a customer perspective, these bulbs fare much better than the SilverStars, with an average 3.9-star rating, and numerous compliments about their brightness. They aren't perfect, though, also receiving a number of complaints about their short lifespan.
The Philips bulbs are not as white as the Sylvania. If that is important to you, then that should be the main reason to pick the Sylvania. Otherwise, at a similar price, longer promised lifespan (supported by numerous customer reviews), we'd suggest rather going for the Philips X-treme Vision bulbs.
Customer Images: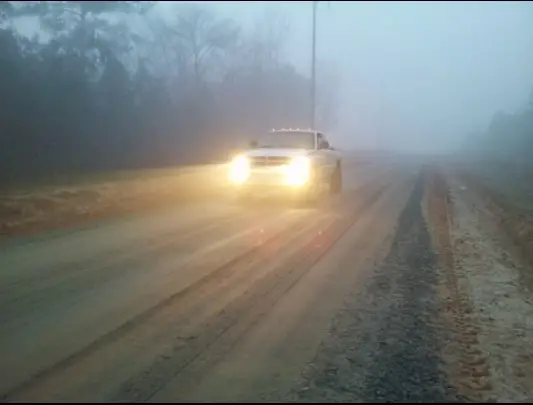 Headlight bulb reviews: Conclusion
Ultimately the decision is up to you, the consumer. And it's really not an easy decision to make with each brand making different yet seemingly identical promises about how amazing their products are.
Long term, LED technology is set to take over. We've seen it penetrating the housing market, and it's only a matter of time before the costs drop enough to encourage manufacturers to install these as stock. Until then you have to decide if you want to pay a premium for that technology.
Maybe you want to test out some HIDs first and wait for LEDs to develop a bit more. Or maybe you're happy to do the easy halogen replacement. Regardless of what you choose, just make sure that you have working headlights that allow you to see and also to be seen. Safety is ultimately first.
While comparisons of products between technologies are a bit difficult, in this headlight bulb review, we've given you info for two products from each market. This article containing the headlight bulb reviews will give you an overview of each technology and information on specific headlight bulbs that you can use to base your decision.
Images/Photos: InAutoNews, Amazon