BestHeadlightBulbs.com was founded in 2012 by Tyler Dixon.
In 2012, the headlight industry was still young. Some companies were making some great aftermarket products, but there was not much third-party, objective, information available. Consumers were left to roll the dice on new headlight bulbs hoping the quality was there. They were also left to their own devices to diagnose headlight issues, and fix and install their headlights.
Tyler took his unusual interest in automotive lighting and decided to solve the thin content problem with his own helpful content. On November 14, 2012 BHB was born.
Since then BHB has established itself as the leader in automotive lighting information. Bringing a neutral perspective to product comparisons, and always working to deliver helpful information in the simplest way possible.
Over 1.9 million people have visited BestHeadlightBulbs.com since its founding.
All of the articles on BHB are researched thoroughly, and written by experienced professionals in the automotive industry.
As we look to the future, BHB will continue to provide helpful automotive lighting recommendations, answers to questions, and solutions to problems. Our number 1 priority is to provide helpful resources to our readers.
Meet Tyler Dixon, Founder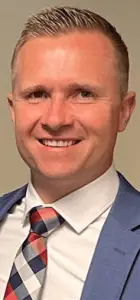 Tyler is a fanatic for the automotive industry and has been since his youth. He has a unusual interest in headlights. He realizes that it's uncommon (and a little weird), but it's the truth. He recognized from an early age the impact that headlight have on the look of a vehicle and the experience behind the wheel.
Excellent, high-end headlights, with a bright white color and a clean distinct cutoff adds so much to a vehicle. On the contrary, yellow, dim, and scattered headlight can make an otherwise great looking vehicle look old.
He'd spend way too much on high-end headlight bulbs just to try them out. Most of them made a lot of promises, but came up short. Manufacturers make claims, that seemed to be over exaggerated, and bulb life-spans were short. So the testing and the writing began.
In addition to operating this website, he founded, owned, and operated businesses in the following areas:
– Automotive Dealer
– Automotive Parts E-Commerce
– LED Headlight Brand: Night Viszon
– Paid Media for Automotive Companies
Tyler has been featured on Entrepreneur.com and is a regular at SEMA in Las Vegas as an authorized buyer.
Thank You
We're happy that you took the time to read more about us and we hope that you find BHB both informative and helpful.
Here's to a bright future.